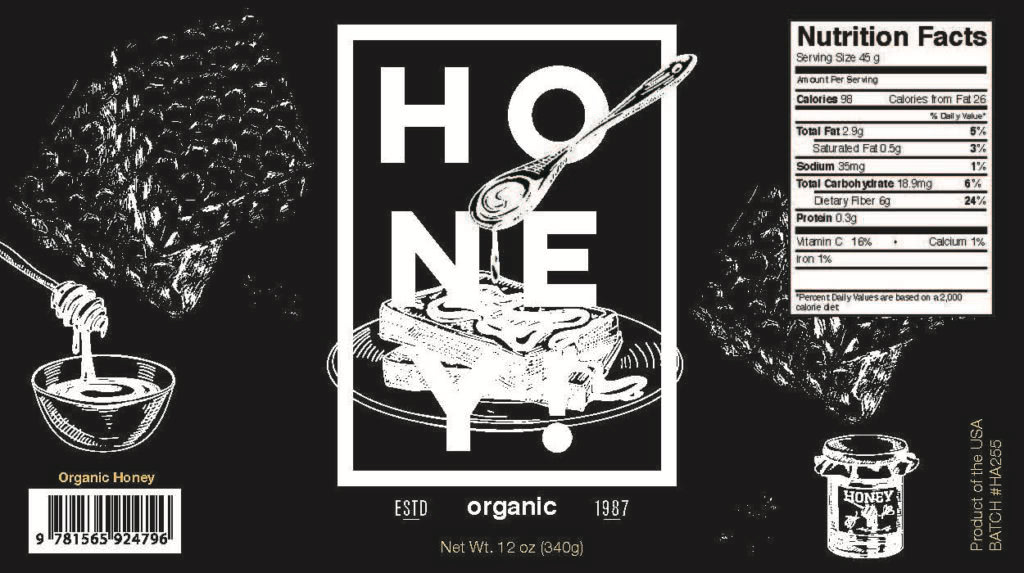 Set Your Brand Apart with QL-300 CMYK and WHITE Toner Printer Labels
Last week we added a world first product to our product range and couldn't be more excited to share it.  QuickLabels recently launched the WORLD'S FIRST CMYK AND WHITE TONER PRINTER.  This printer presents a range of possibilities for manufacturers who print their own labels in-house.
Thanks to this printer's state of the art 5 TONER technology, brands can now print labels using CMYK and WHITE Ink.  Design concepts like printing white text over colour, white graphics on black labels or metallics no longer have to be outsourced.  The QL-300 can accomplish these tasks easily, quickly and inexpensively in-house.  Thanks to this printer's enhanced functionality and its ability to print in-house and on-demand, product manufacturers will be able to create labels that truly stand out from the crowd at a much cheaper rate than ever before.
Other features of the QL-300 also include:
Colour Rich 1200 dpi
Speeds up to 152.4 mm (6″) per second
Width up to 127mm
Glossy, Semi Gloss or matte labels, tag stocks and other specialty labels

Can't picture the stand-out labels we're talking about?  Check out this example of white toner ink being used to create a modern, chic and stand-out look for a Brandy Bottle: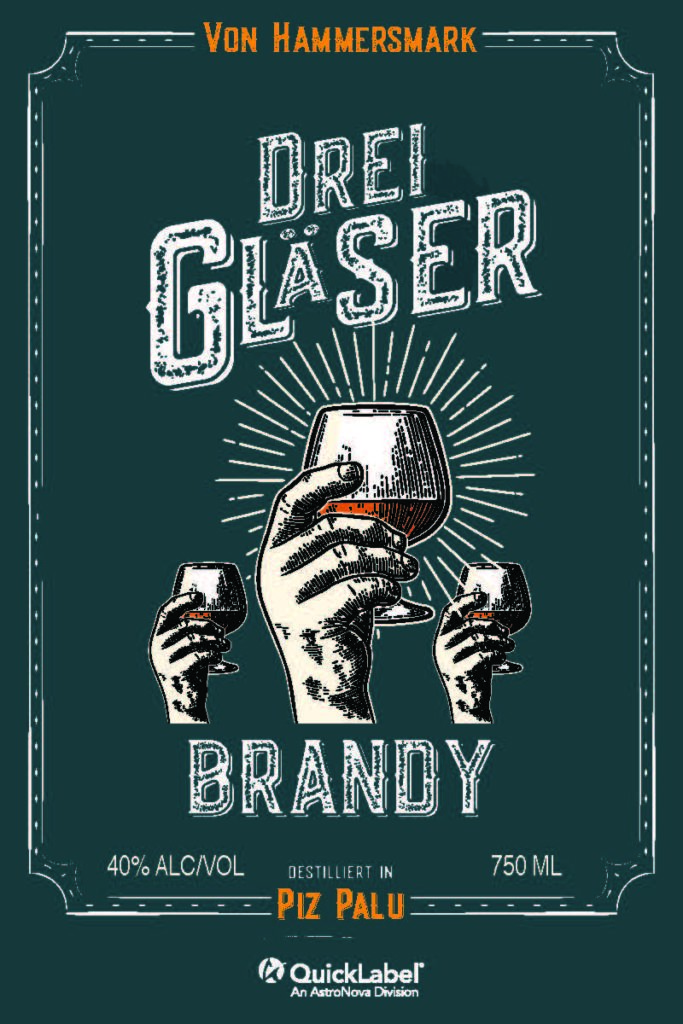 ….or this white toner ink being used over a coloured label…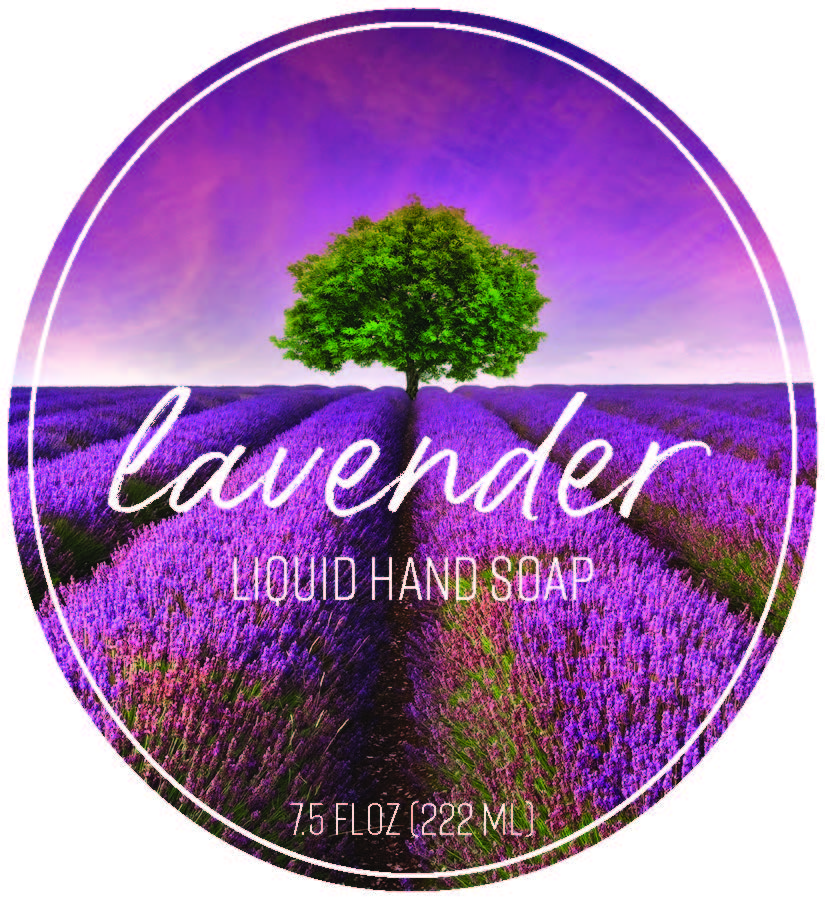 …or this combination of colours and metallics over a black label…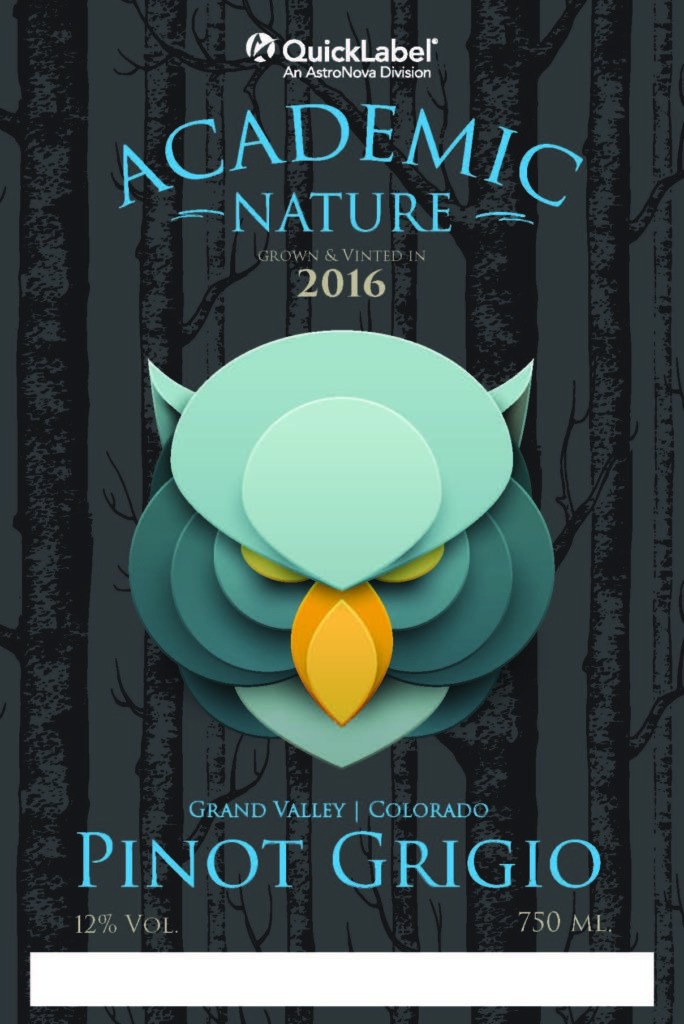 …Impressive for an in-house tabletop printer, huh?
Print Labels on Different Substrates
Not only can the QL-300 print using 5 colours, but it also opens the door to a wider range of usable label substrates to include transparent, coloured, matte, gloss, synthetic and metallic labels.
What's more is the QL-300 can produce short-runs of print jobs at a very economical price.  As a result, making it super economical to print your own stand-out custom labels as you need them.  No more holding large inventories of labels simply because you had to order them in large quantities from the printers, only to throw them away when changes are required!
To add to this, its ability to print on a variety of cost-effective materials means extra savings and design potential for you.
Achieving vibrant, unique and impactful branding to drive product sales has never been easier or more economical.
This 5 Colour, Toner Based Tabletop Label Printer is ideal for:
Food and Beverage Labels
E-Liquid Labels
Personal Care Product Labels
Cosmetic Labels
Promotional Product Labels
Much More
To find out more, please contact us.  We would love to schedule an in-house demo when the QL-300 lands on Australian Shores in late March.
We will also be exhibiting the QL-300 at Auspack 26th-29th of March at the QuickLabel Booth H110.  If you're attending, please be sure to visit us for a demonstration.