ArtGlass is UV, Anti Reflective Glass that is taking industries all over the world by surprise.  This is because of its unique characteristics such a supreme clarity, UV Resistance and Anti-Reflective qualities.
Areas where ArtGlass – Anti Reflective Glass is being used
ARCHITECTURE
Zoos
Shopfronts
Restaurants
Showrooms
Stadium Corporate Boxes
Waiting Rooms
Display Windows
Display Cases
Lobbies / Foyers
Airports
Control Towers
Recording & TV Studios
Therefore, providing picture perfect imagery with very little reflection.  Making you feel like you are involved in the scenery and providing you the perfect view.
MUSEUMS & GALLERIES
Artwork
Balustrades
Display Cases
Display Windows
Historical Preservation
Museum Showcases
Showrooms
As a result, it is used in Major Art Galleries and Museums around the world.  To add new depth and drama to the artworks from the masters who adorn those walls.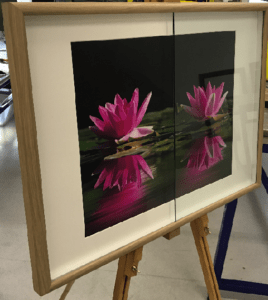 ELECTRONIC DISPLAYS
LCD Displays
Outdoor LCD Digital Signage Displays
It significantly reduces the transparency loss when placed in direct sunlight.  In comparison, to other glass on the market.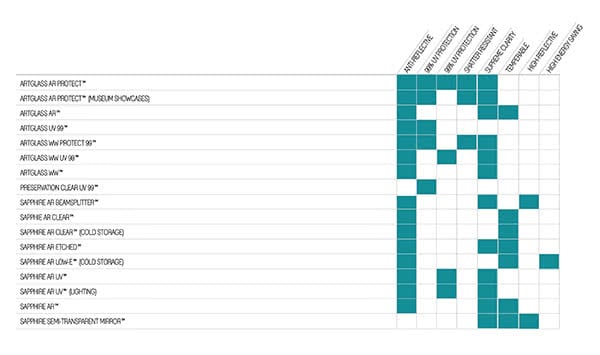 ArtGlass has the following features and benefits:
No Reflection – less than 0.5% per surface
Improved Transmission up to 98%
Shatter Resistant
Easy to Clean & Abrasion Resistant meeting ISO Standards
Neutral Colours in Reflection
No Colour Shift under an angle
High Durability and Long Life time of the coating
Preferred Anti-Reflective Glass by the World's Leading Designers and Architects.
CURRENT THICKNESS & SIZES AVAILABLE FROM METROMATICS
Metromatics currently has sheets of ARTGLASS WW PROTECT 99™ available in a 6.4mm thickness at a size of 2250x3210mm available for purchase which can be cut down and finished to your requirements.  Please get in touch for further information.
OTHER THICKNESSES AVAILABLE
Other thicknesses are available from 2mm to 13.5mm in other variations including single or double sided lamination.  These products have – 8-12 Week lead-time and a Minimum Order Quantity (MOQ) may apply.  Please contact us to find out more now.