The XPand6215 is latest 3U VPX embedded system from Extreme Engineering Solutions (X-ES).  It is a small form factor enclosure and it sets a new standard for high-bandwidth data acquisition and signal processing in harsh environments.
With multiple high-speed optical links, an Intel® Xeon® D-1500 processor, and a Xilinx Kintex® UltraScale™ FPGA, the XPand6215 offers uncompromising performance and reliability in a SWaP-optimised two-slot system.
Excels in Extreme Environments – High Speed, Fibre Optic Communications
One chassis slot contains the XPedite2570, a reconfigurable fibre optic I/O module based on the user-programmable Xilinx Kintex® UltraScale™ family of FPGAs.
The XPedite2570 supplies 12 protocol-independent optical transceivers operating at up to 10.3125 Gb/s, along with 8 GB of DDR4 ECC SDRAM in two channels capable of up to 38 GB/s aggregate bandwidth.
The transceivers utilise 50/125 μm multi-mode fibre with MT connectors and are qualified over the full -40°C to +85°C industrial temperature range to bring unprecedented signalling speed and trusted performance to extreme environments.
Rugged Embedded Hardware for Modern Defence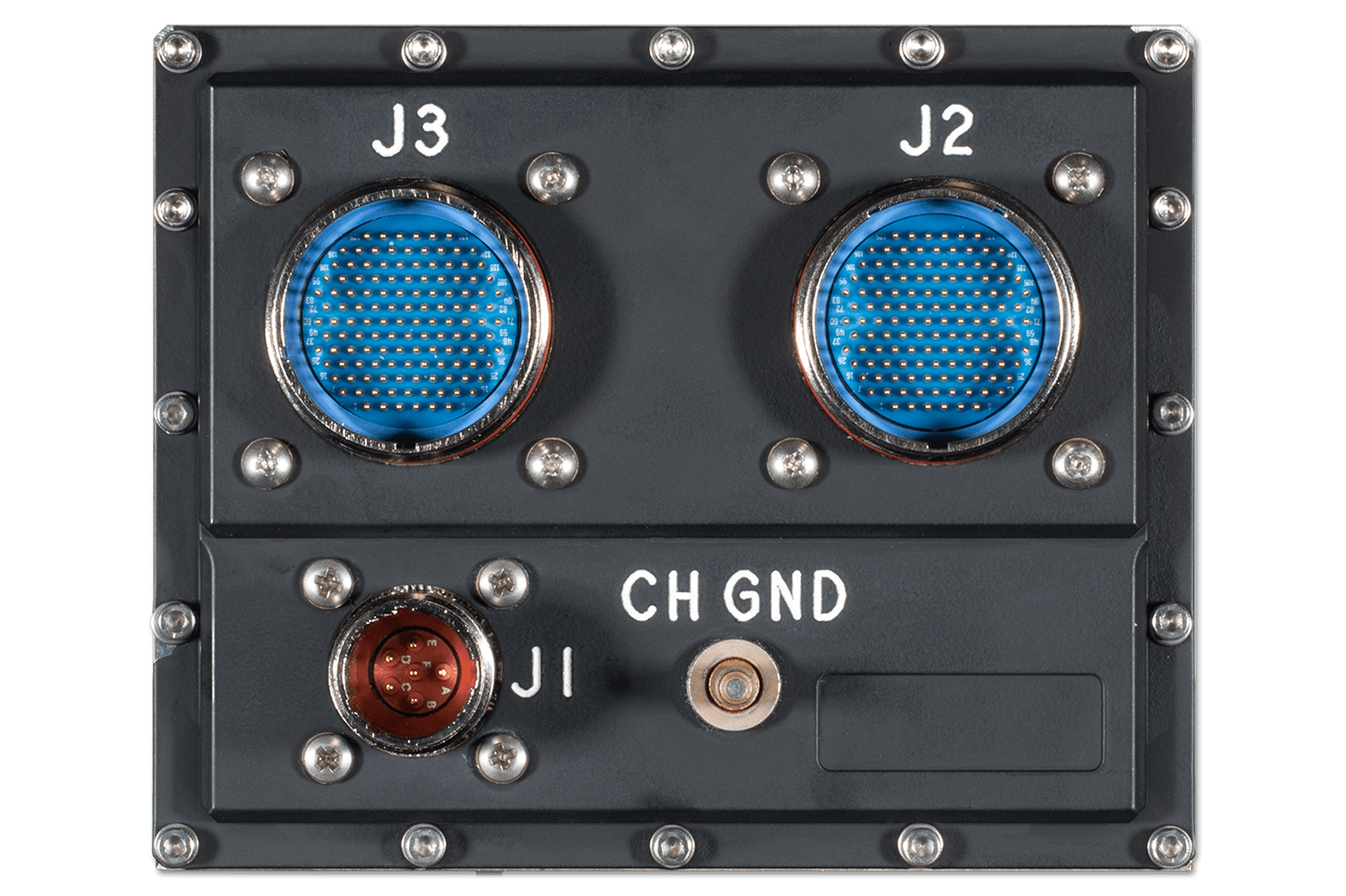 J1 Connector
Integrated power supply
MIL-STD-704 28 VDC input voltage support
MIL-STD-461 EMI filtering
J2 Connector
Four RS-232/422/485 serial ports
Two USB 2.0 ports
Two 10/100/1000BASE-T Ethernet ports
Twelve LVDS pairs
J3 Connector
32 LVDS pairs
Eight GPIO signals
JTAG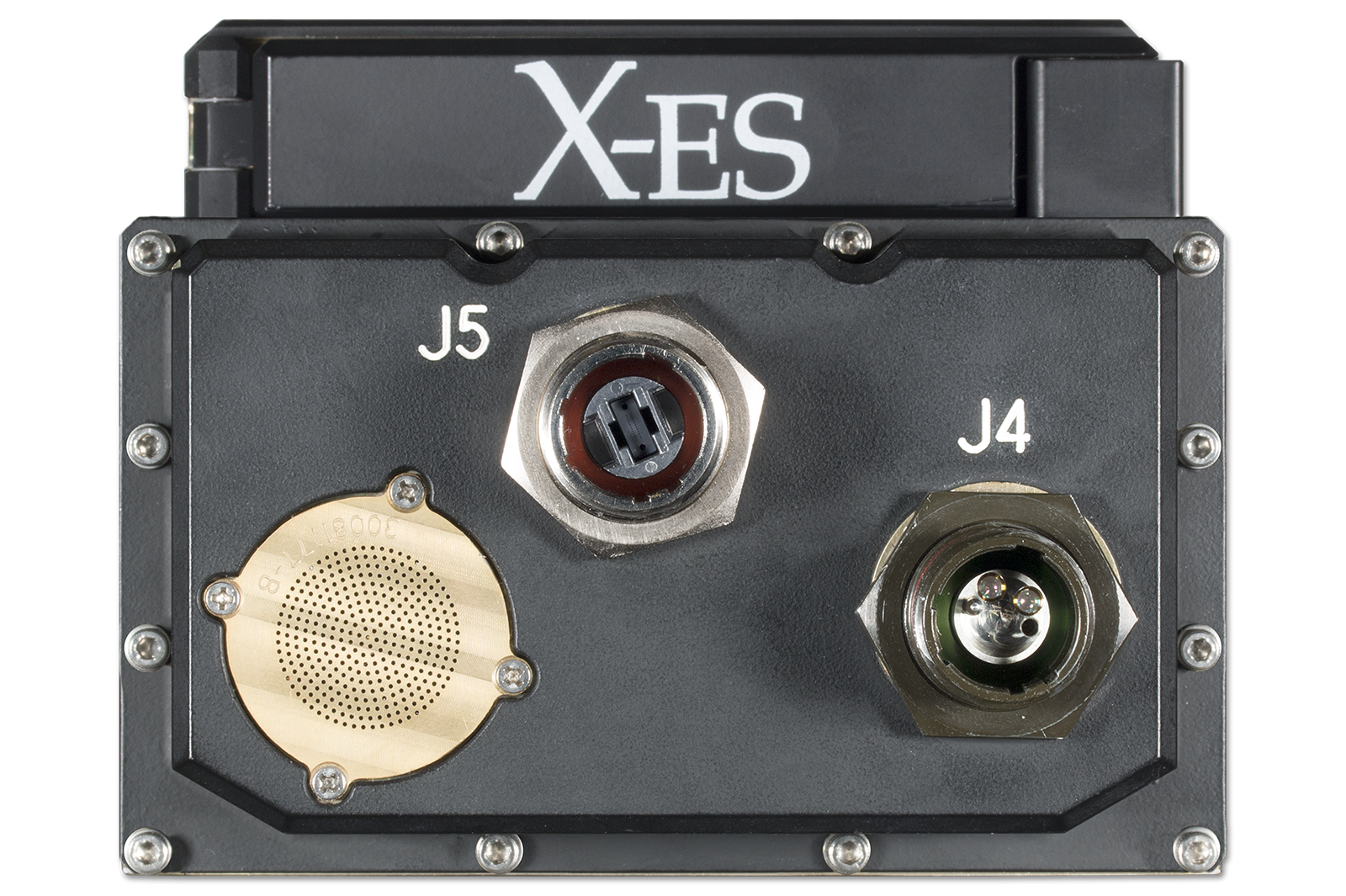 J4 Connector
One 10GBASE-SR Ethernet port
J5 Connector
Twelve 10.3125 Gb/s optical transmitter links to J5
Twelve 10.3125 Gb/s optical receiver links from J5
Removable Memory Bay
One SATA port to memory bay
Supports one X-ES ruggedised 2.5 in. Solid-State Drive (SSD)
Integrated 256-bit AES encryption (optional)
Up to 1 TB of SLC NAND flash
With 10 Gigabit Ethernet Networking Support
Cutting Edge Intel Xeon D Networking
The other slot of the XPand6215 contains the XPedite7670, a 3U VPX Single Board Computer based on the Intel® Xeon® D-1500 family of processors (formerly Broadwell-DE).
Available with up to 16 Xeon®-class cores in a single, power-efficient System-on-Chip (SoC) package. This processor puts the XPand6215 in the upper echelon of embedded system performance. Xeon® D processors with up to 12 cores offer native extended temperature support with an operating temperature range of -40°C to +85°C.
The XPedite7670 also provides up to 16 GB of DDR4-2133 ECC SDRAM, while an XPort3305 10 Gigabit Ethernet XMC module installed on the XPedite7670 provides a rugged 10GBASE-SR Ethernet port to the J4 connector.
XPand6215 Rugged Embedded System
Form Factor
3U VPX, XMC, PMC
Chassis Type
Sub-½ ATR
Size
11.59″L x 4.87″W x 3.97″H / 29.43cm L x 12.37 cm W x 10.08 cm H
Weight
4.13 kgs
Ethernet
1 10GBASE-SR
2 10/100/1000BASE-T
USB
2 USB 2.0
Serial
4 RS-232/422/485
Slot 1
XPedite7670 Intel® Xeon® D 3U VPX SBC hosting XPort330510 Gigabit Ethernet networking module
Slot 2
XPedite25703U VPX Xilinx Kintex® UltraScale™ FPGA Module
For more information, contact us.