Metromatics have the right measurement, control and analysis products used in water and wastewater applications from submersible load cells, process ethernet i/o and monitoring systems used in waterboards. Metromatics have knowledgeable and experienced staff to assist in providing the perfect solution for your application.
Underwater Tow Testing using Futek S-Beam Jr Load Cells to measure the fluid dynamics of a vehicle underwater.

A Southern University Research Laboratory built the largest commercial towing tank within Australasia with the purpose of measuring resistance of objects in moving water such as ship hulls, submarines etc. Metromatics provided the Futek Load Cells which are submersed during the tests, put through different scenarios such as large waves and different speeds and are used to measure the pressure these vehicles encounter. The results allow researchers to make different recommendations on fuel efficiency, design on vessels and how to handle different environmental conditions.

Measuring water flow rate over long distances using Acromag Ethernet I/O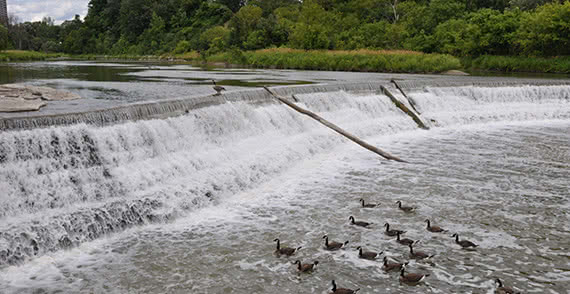 A natural gas company has successfully extracted water from coal seam gas production process, treated the water using ultra-filtration and reverse osmosis procedures, tested the water and then pumped it 120km in a buried pipeline from Woleebee Creek to Glebe Weir to boost the water for the Dawson Valley Water Supply Scheme. This water will be used by customers for irrigation and industrial purposes. Metromatics supplied the Acromag Ethernet I/O used to measure the flow rate over the weir.

Monitoring the Cooling Valves on a Power Station using DEWESoft Sirius

In Southern Australia, one of Australia's most advanced and efficient power stations uses a combined cycle gas turbine system and Metromatics supplied the DEWESoft Sirius Power Monitoring System to assist in the analysis and monitoring of the cooling valves on its system. This is essential due to varying plant operating conditions, new environmental laws and a multitude of other factors.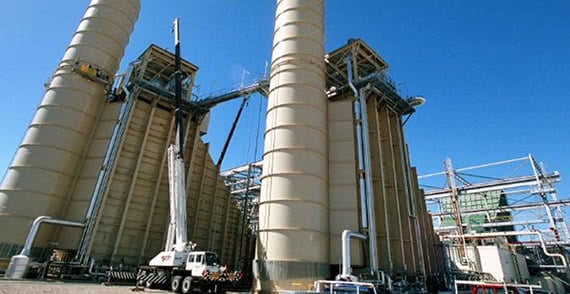 Metromatics supplies a range of products for Water requirements
Working with you on your water / wastewater project to deliver you the right product which meets and exceeds your application requirements. Call us now.