Metromatics has experienced and knowledgeable design, electronic and electrical engineers who are successful at delivering a customised solution that will exceed your application requirements.
MIL-STD Light Weight Electronic Racks, Consoles and Cabinet Assemblies for Air WarFare Destroyer (AWD Project)

Metromatics was selected to design, manufacture and test 24 different configurations of MIL-STD Light Weight Racks and Consoles installed on the new Australian Naval Vessels (Air Warfare Destroyers) to house important electrical equipment. The types of electronic racks we manufactured included: Network Racks, Encryption Racks, Entertainment System Racks, Radio Operator Console Bayed Racks, High Power DC Supply Cabinets and Inverter Cabinet Assemblies.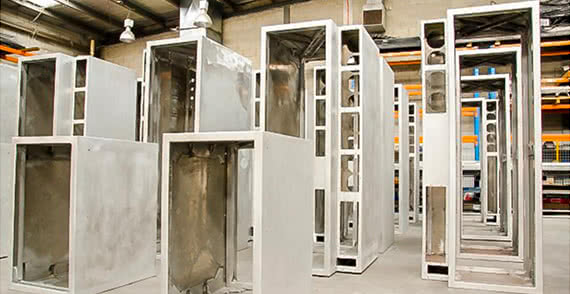 Air Force Hardware and Avionics Upgrade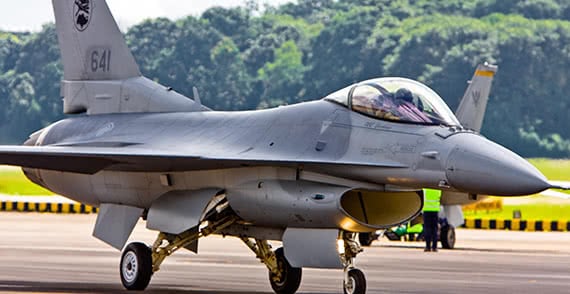 Metromatics were selected to provide the Australian Air Force with replacement Avionics Suite and Processing Hardware for old equipment that was failing. Metromatics had direct access to some Rugged COTS products and were able to integrate and test a complete system for our customer from the products we represent. This consisted of a conduction cooled chassis, processor board, Digital I/O and 1553 Dual Redundant Bus Monitoring System. The advantage of this avionics hardware solution was that it allowed the Defence Aircraft to monitor errors with the electronics and interface with the computers on board something it previously was incapable of doing.

Passenger Information Display System for the Gold Coast Light Rail Project

Gold Coast Light Rail required a Real-Time Passenger Information Display System that could meet and withstand all environmental situations such as – humidity, heat, bright sunlight, severe storms and still provide passengers with up to date light rail passenger timetable and service information that was viewable. This was Metromatics toughest engineering challenge yet – our engineering team rose to the challenge and delivered our MetroSpec 42" ½ Slimline LCD Passenger Information Display with features such as remote monitoring, bird deterrents, anti-graffiti paint and weatherproof system.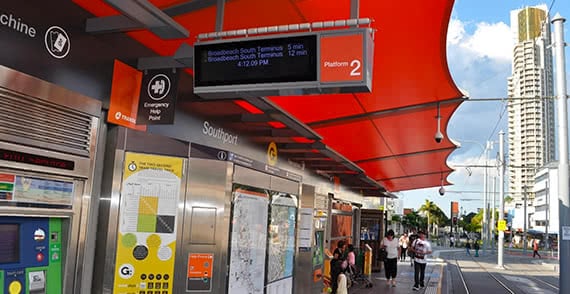 Metromatics can custom build, design and support products used in engineering applications.
Let our experienced Engineering Team deliver your next project, contact us now