Dewesoft Sound power measurement solution merges best of both worlds: widely established sound power measurements with familiar, distinctive user interface and industry unmatched adaptability. Rate and compare different noise sources with ease and exactness while simultaneously monitoring any number of measured parameters.
Learn more about Sound Power Measurement Solutions by reading on or contact us for more information.
Main Features
SUPPORTED STANDARDS: fully compliant with relevant sound power standards ISO 3741, ISO 3743-1, ISO 3743-2, ISO 3744, ISO 3745, ISO 639-3, ISO 639-4, ISO 639-5, ISO 639-6
EFFORTLESS STEP-BY-STEP PROCEDURE: a user is guided through the entire measurement procedure with a clear and comprehensive user interface of Dewesoft X software
RAPID REAL TIME AND OFFLINE CALCULATION: all calculated parameters are available during measurement as well as offline; rapid calculation of correction factors K1 (background noise measurement), K2 (room correction with integrated RT60 module), C1, C2 and C3 (deviations due to meteorological reasons – temperature and barometric pressure); support for raw time domain data storing and offline sound power calculation
HEAVY MACHINERY: designated measurement procedures for heavy machinery
PREDEFINED REPORT: after conducting the measurement, present your data in the pre-defined yet flexible report template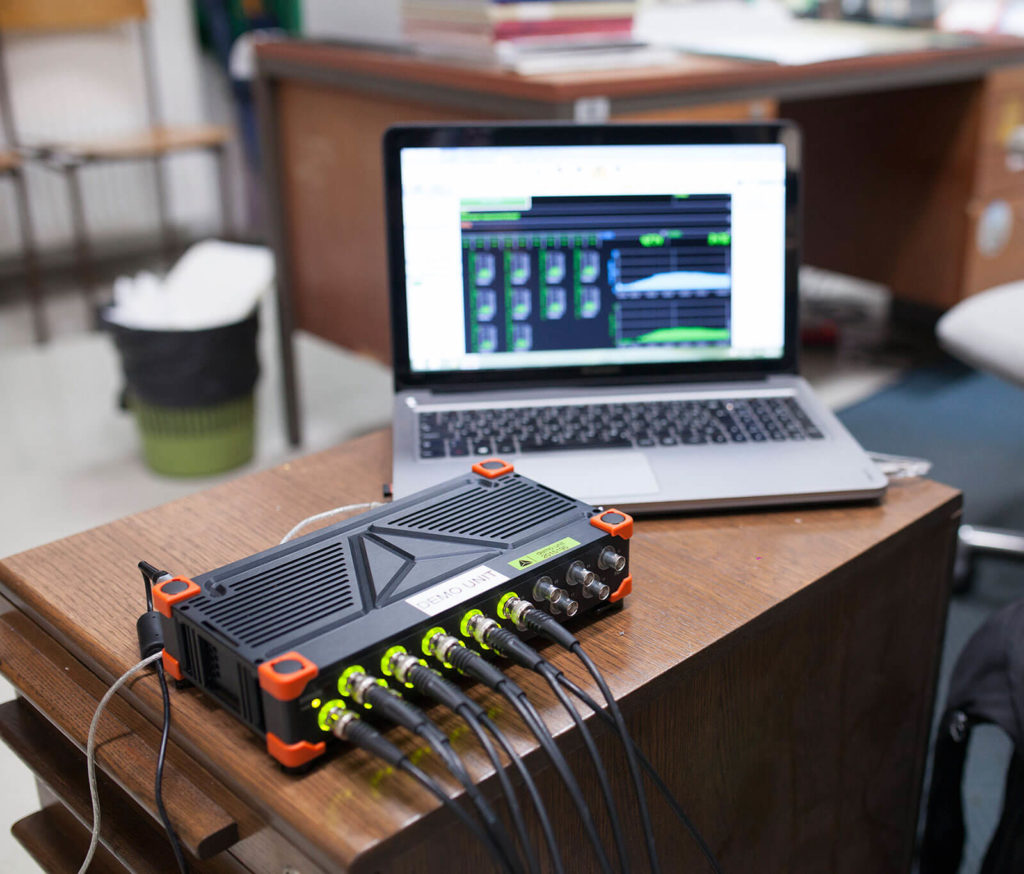 Sound Power Standards
Sound power procedure is described with standards. They define types of noise and noise sources, test environment, measurement uncertainty, criteria for background noise, criteria for air temperature and humidity, instrumentation equipment, the position of microphones.
ISO 3741 – specifies precision methods for determining the sound power level of a noise source from sound pressure levels measured in a reverberation test room
ISO 3744/639x – specifies methods for determining the sound power level or sound energy level of a noise source from sound pressure levels measured on a surface enveloping the noise source
ISO 3745 – specifies various methods for determining the sound power levels and sound energy levels of noise sources including machinery, equipment, and their sub-assemblies
Step-by-step measurement procedure
The measurement procedure is guided by the plugin. First, you record the background noise while the sound source is off. After that, you turn on the sound source and measure the sound power level of the source. If you use the grouping of the sensor or multiple runs, repeat the procedure for each group.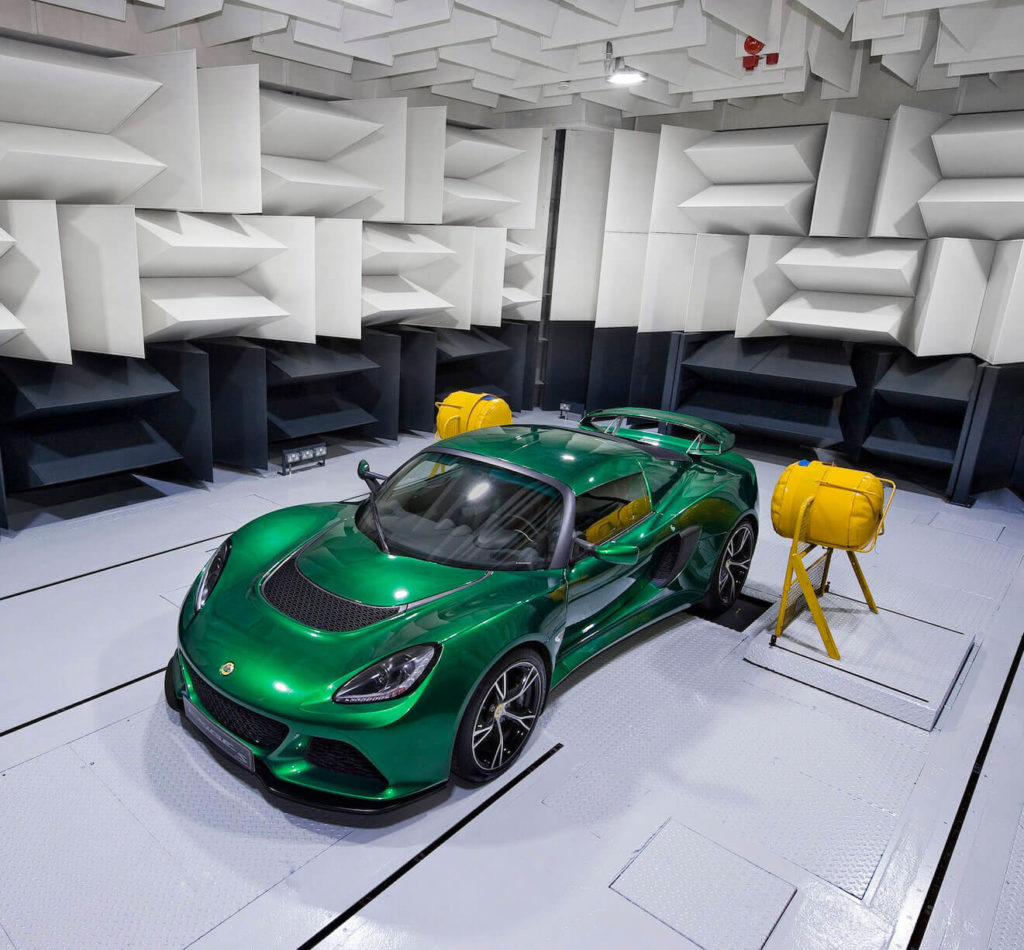 Correction factors
Correction factors are used to take into account the background noise, the influence of the room and meteorological corrections.
K1 defines the background noise correction. Applied in different situations. K1 is measured before switching on the sound source.
K2 corrects the influence of the room noise. K2 correction is applied to the mean (energy average) of the time-averaged sound pressure levels over all the microphone positions on the measurement surface, to account for the influence of reflected or absorbed sound.
C1 and C2 meteorological corrections are used in the case that the air temperature at the test site is below 23°C or the altitude is higher than 500 meters above sea level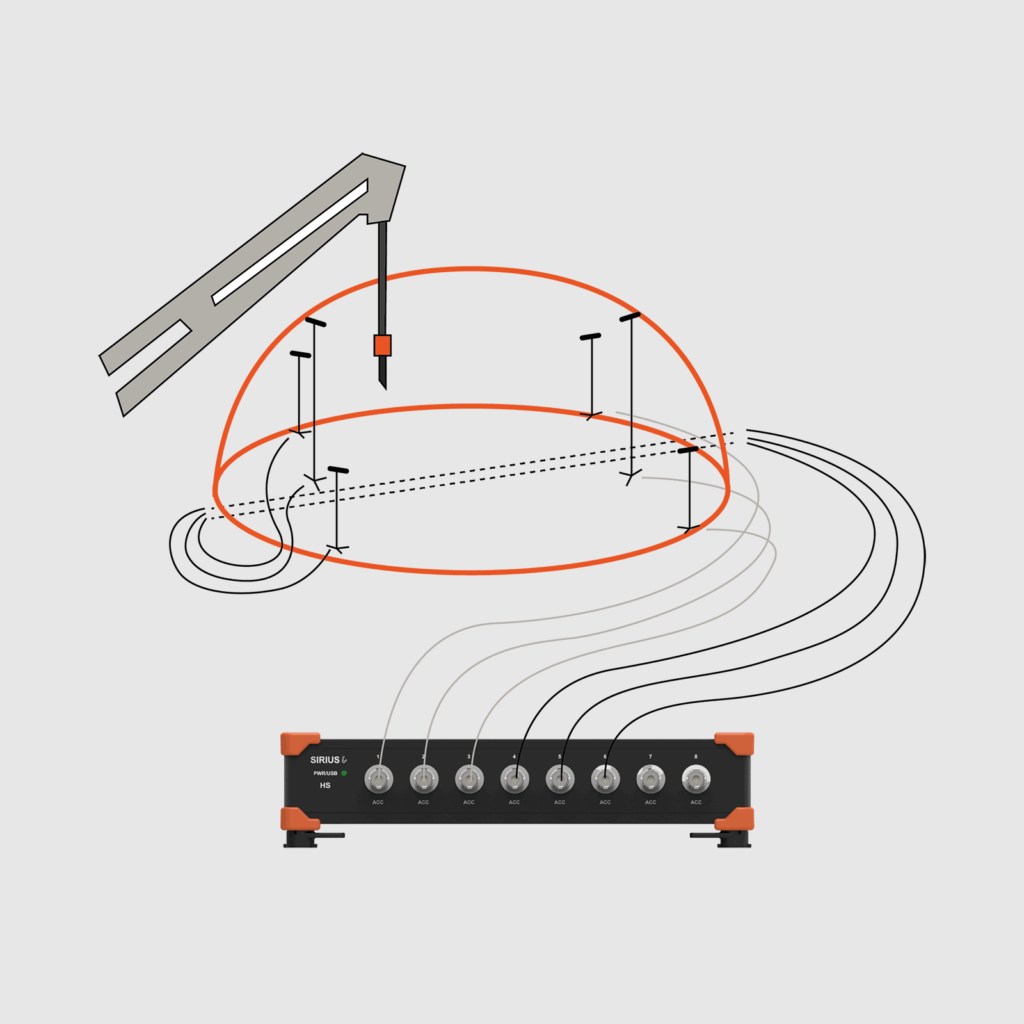 Remote Control
Trigger the start and stop of the measurement automatically with assigning remote control channels.
Trigger channels are using the light barriers, which are triggered when the machine enters the area. You can use one trigger channel or different trigger channels.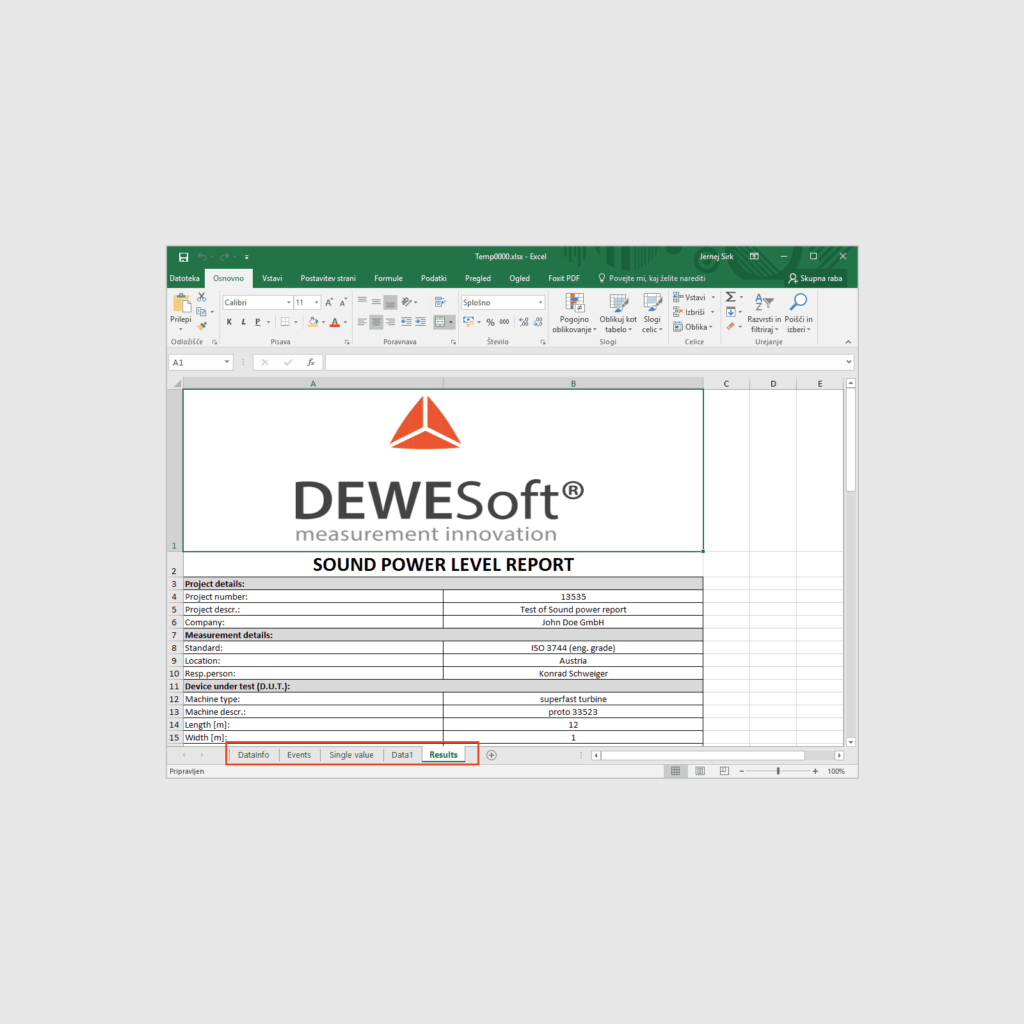 Report
Export your data into a prepared Excel template to create your report.
You can easily modify the template with your company logo, information about the measurement, operator, date, and location, ….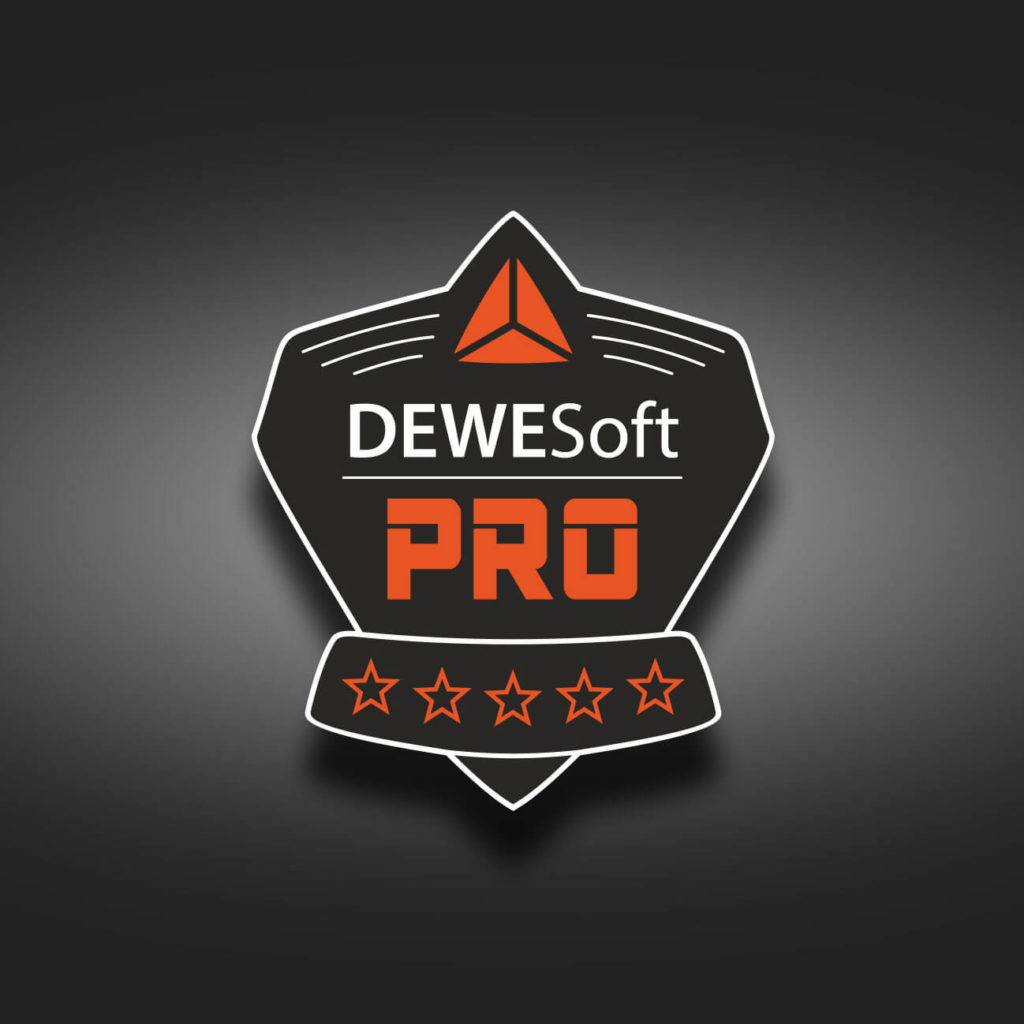 Free online training
You can learn more about sound power measurement at Dewesoft PRO online training by navigating to the Sound Power PRO training course.
Dewesoft PRO training is a free online training for measurement professionals. Learn how to measure signals, data processing and how to use Dewesoft products. Online PRO training is completely free.